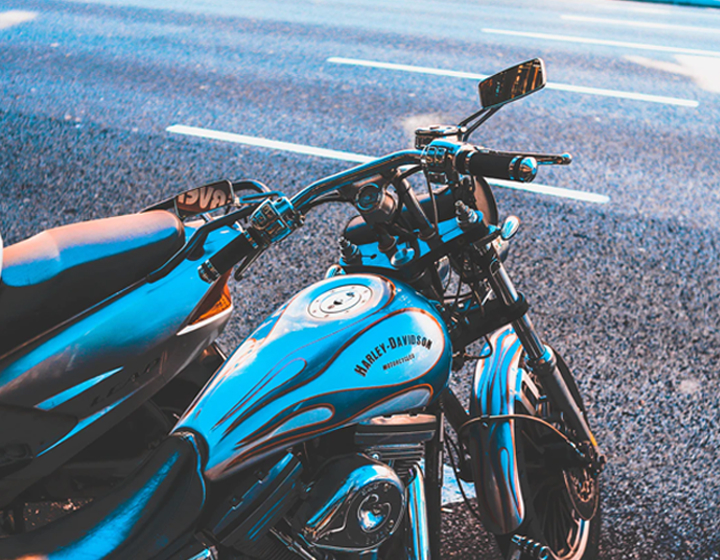 Riders Share
For Riders Share, two wheels are the only way to go. When their marketplace took off in 2016, the tech platform was the first peer-to-peer motorcycle sharing website and the first to figure out the insurance piece of the engine – a key driver of their success. Focusing exclusively on street-legal motorcycle rentals, Riders Share makes it affordable for users to hit the road nationwide.
From the start, the company faced a unique set of challenges: Motorcycles are ridden less than 2000 miles per year compared to the 12,000 miles per year put on cars. There are 30 million licensed riders but just under 10 million motorcycles in the U.S. And the most significant speed bump? The steep price of renting a motorcycle keeps millions of occasional riders from enjoying their hobby.

Those stats showed Riders Share that insurance was a critical element in creating a platform that appealed to the motorcycle community. To run an efficient risk stack–and be profitable–they knew they would have to identify the risks of their transactions. But as a small team, they didn't have the resources to build an end-to-end data and machine learning infrastructure to optimize their risk management. So they grabbed their helmets and went looking for help.In Tint, they found a partner who was up for the ride.
Tint understands marketplaces, risk, and machine learning. This is a killing combination for growing marketplaces like ours. It allowed us to get on parity with the giants in the sector and use AI much faster than we'd have done internally.

The Solution
Together, Riders Share and Tint decided to run a proof of concept of the Tint platform which features no-code tools and is AI-powered. Its modules included lightweight policy administration, a decision engine and a rating engine.

Tint collected historical data from Riders Share and augmented it with hundreds of attributes from its network of third-party vendors. From there, the technology trained machine learning models and reported the pilot results to Riders Share.

After very encouraging results, the tech platform decided to use the risk segmentation to deploy risk-based pricing and deductibles for their damage waiver product. They integrated the Tint API into their product workflows to receive all the information required to display the protection details to users in real-time.

Finally, Riders Share decided to renew its third-party liability policy using the marketplace module of the Tint insurance platform. This gave them direct access to the most relevant insurers in the space, and they were able to renew their policy with a premium that was 76% lower than the year before - resulting in a huge boost to their gross margins.
Results
Since partnering with Tint, Riders Share experienced some thrilling results. Insurance premiums were cut by 76%. The conversion rate of transactions in the low-risk group was 100% higher than in the high-risk group, successfully driving more low-risk transactions down the funnel and discouraging higher-risk transactions. Finally, it took only one week to integrate the Tint API and saved the tech platform 90% of its in-house engineering and data science resources. More benefits are in the pipes as the tech platform can now focus on its core marketplace product.

76%

insurance premium reduction

100%

conversion difference between low and high-risk groups

90%

saved on engineering and data science resources

The Tint Insurance Platform really helped us identify the transactions with the lowest risk, which are the most profitable, and reduce the friction to them. This led to better conversion and higher overall profitability for us. We're super happy and recommend it to other marketplaces.