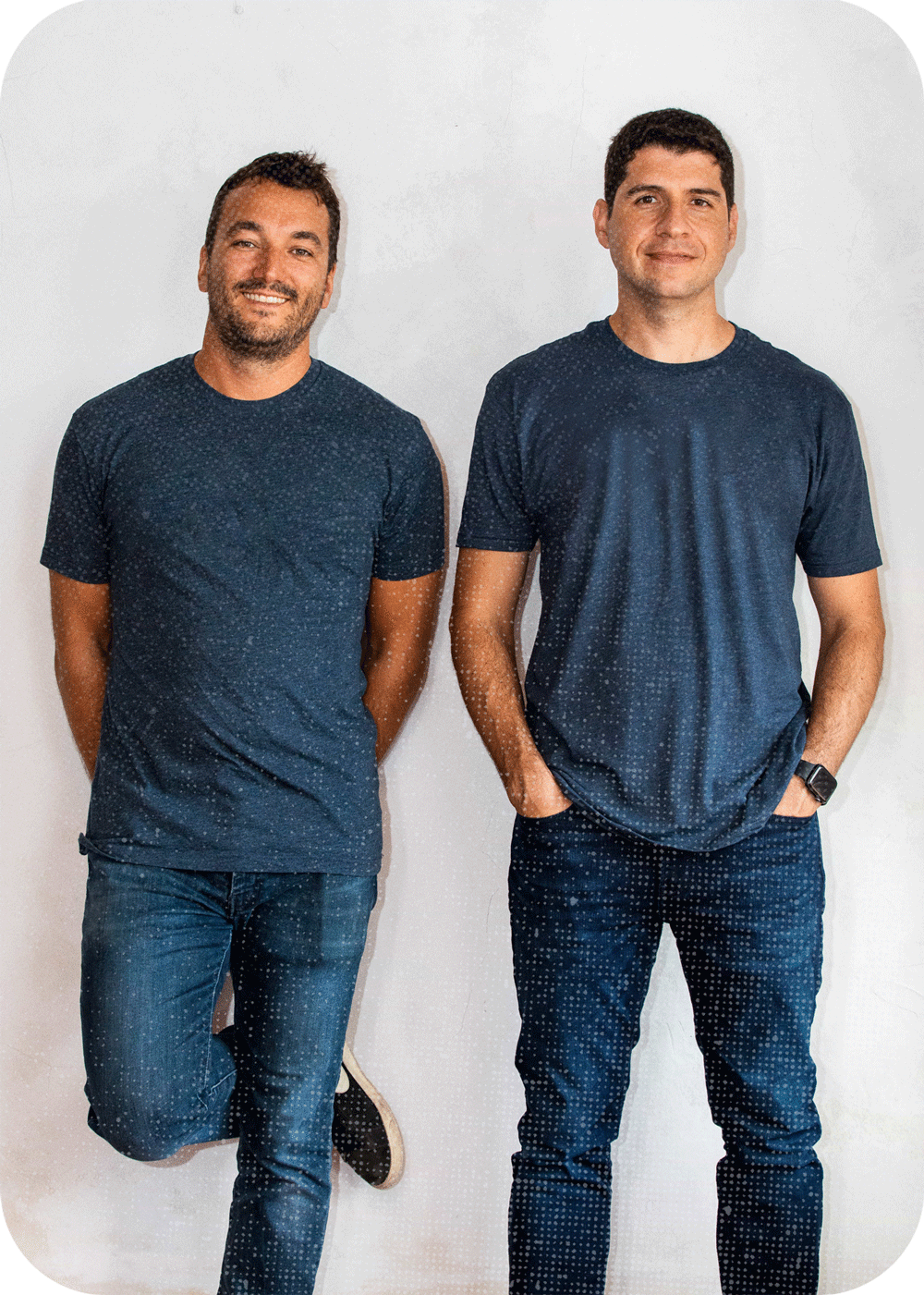 OUR STORY
Founders Matheus and Jérôme were early employees at Turo, the leading peer-to-peer carsharing platform. Building insurance at Turo taught them two things:
‍
1. Unique insurance products have a massive impact on innovative tech companies.
2. It's really hard to build this internally.
‍
In 2018, Matheus and Jérôme decide to create Tint to provide tech platforms with everything they wished was available when they were working at Turo. Today, we call this intrinsic embedded insurance and Tint offers the infrastructure and expert guidance that tech platforms need to go start, grow or optimize their embedded insurance.
On a mission to disrupt the insurance industry by empowering tech platforms to
protect their users from the inherent risks

of using their products and services
Our Vision
We believe that tens of thousands of online companies will embed insurance into their products and services to protect their customers. Companies have access to unique data and insights that can be used to create innovative insurance products that protect their users while accelerating growth.

This changes everything. In a few years, people will get insurance from the brands they love, when they need it, at a lower cost. This represents the biggest transformation in insurance since it was invented hundreds of years ago.

We're leading this process by providing the infrastructure that will power this leap forward. Our goal is to have the insurtech platform that will become the gold standard for companies embedding insurance, anywhere in the world. And this is just the beginning!

We also believe that distributed teams are the best way to deliver world-class performance, allowing people to live and work from wherever they want. We believe in empowering and trusting our team so that they have the autonomy and tools to make the right decisions required to achieve our bold vision.
Our Partners







Join us,
we're hiring

!

We're a Silicon Valley company that allows our employees to work from wherever they want. We believe that great talent can be found anywhere.