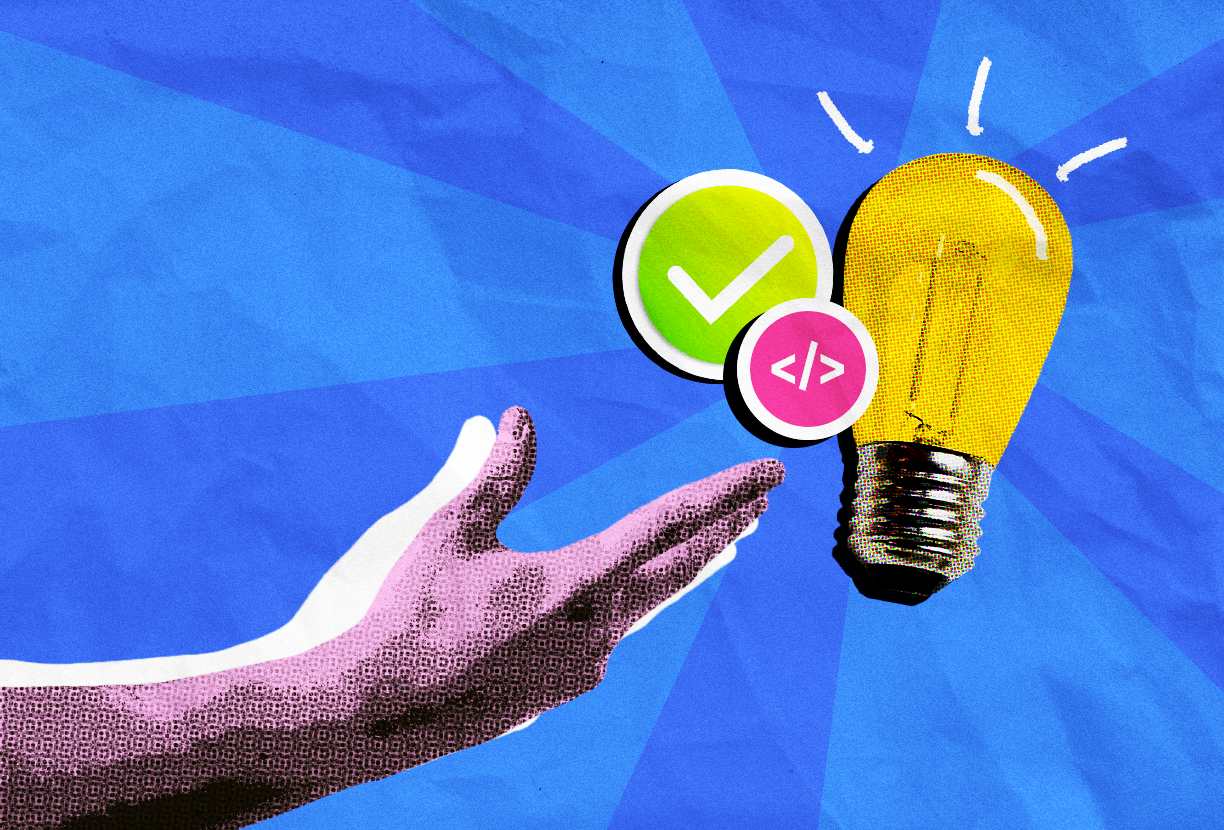 InsureTech Transforms Tech Companies' Ability to Innovate
There's a huge opportunity for tech companies to participate in the exponential growth of fintech's cousin, InsureTech
Insuretech. These days you're seeing a lot more of this portmanteau – a fancy way of saying a made-up word, created by combining two other words. In fact, if you searched the term insuretech just six years ago, you'd hardly get any hits. In 2022, you'll get about 3 million.
‍
Insuretech, sometimes referred to as Insurance-as-a-Service (IaaS), is described as an ecosystem in which adjacent industries are brought together to benefit both insurers and their customers. More simply, it's digital technology designed specifically for the insurance industry to make the creation and distribution of protection products more efficient, customizable and competitively priced.
‍
Legacy insurers and tech start-ups are flooding the insuretech market with a diversified range of new products: risk assessment offerings based on rich data; solutions that leverage telematics; broker services; predictive analytics driven by artificial intelligence (AI). And the list goes on.
‍
It seems everyone wants in on the action. And why not? There's a huge opportunity globally to participate in the exponential growth of this fintech cousin because of the potential to narrow the protection gap, the difference between the amount of insurance that could be purchased and the amount actually bought.
‍
Growing tech platforms, especially marketplaces, eCommerce and sharing economy sites, don't have to stand by and watch the steady stream of players reap the benefits of this emerging trend in insurance. You too can expand your own business by using insuretech.
‍
In this article, we'll explain how insuretech can transform your ability to innovate by providing you with low-code/no-code (LCNC) solutions. But first, let's review why you should even be thinking about an embedded insurance program and address some of the reservations tech companies have about innovating outside their core business.
‍
Insuretech Can Add Value And Boost Your Business
‍
There are a number of reasons why tech platforms are looking at embedded insurance as a way to enhance their core offerings. First, providing protection bolsters users' confidence in your platform. When an end-user sees that you stand behind your product or service by either including protection within the purchase – fully embedded/default – or by giving them the option to add protection at extra cost, they know the inherent risks in using your platform are greatly reduced. They feel more comfortable and have peace of mind doing business with you. This increased trust can translate into higher conversion rates.
‍
Next, offering protection products alongside or as an intrinsic part of your core offering can set you apart from your competition. It's so easy for users to compare your product's features with a competitor's when all they have to do is switch between websites. Give them something they can't get from the other options. Not only does the protection add more value to your product or service, but by making it available at the point of sale, you provide a seamless experience for your user. Personalizing their experience and reducing friction increase lifetime value.
‍
Then there's the opportunity for an embedded insurance program to become a profit center for your business. As your conversion rates increase, so does the profit from selling the protection products themselves. If executed well, you stand to gain additional revenue from your embedded protection program.
‍
Won't Venturing Into InsureTech Take My Focus Away From My Core Platform?
‍
As attractive as the benefits of embedded insurance are, you're not alone if you have a number of concerns that keep you from fully embracing this business strategy – the first being that insurance is a highly regulated and complicated industry. It's difficult for someone without years of experience in the sector to create a protection program that meets your end-users needs at a competitive price - while staying compliant. Yet another obstacle for insurance novices is that, for the most part, insurance is not federally regulated. Instead, each state has its own set of laws around insurance. That adds another layer of complexity.
‍
Then there's the question of how much time your in-house IT team can devote to designing and building the right software solution to run a successful embedded insurance program. It can take highly-skilled engineers who are already experienced in insuretech years to develop the necessary back-end and front-end insurance infrastructure. And, keep in mind, after your program is up and running, IT will still have to maintain your embedded insurance. Most fast-growing tech platforms need to have their engineers focused on their platform's core offering.
‍
Fortunately, among all the innovations popping up in insuretech, there are platforms that have been designed especially for the tech companies who want to take advantage of offering embedded insurance programs without becoming insurance experts or tying up their engineering resources.
‍
These embedded insurance platforms offer you the best of both worlds: software experts eager to disrupt the insurance sector and insurance professionals who understand the complexities of this long-standing industry. With this combined expertise they are uniquely qualified to guide you as you put together your protection programs. As seasoned advisors, they'll help you navigate the foundational decisions you'll have to make, for example, how much risk you're willing (and able) to take on; how to handle claims management; compliance issues; and much more.
‍
Stay One Step Ahead With This InsureTech Innovation
‍
Your journey into embedded insurance doesn't have to take the slow route. To ensure that you're able to start providing meaningful protection products for your end-users as soon as possible, it's important to find a partner who can fast-track the build. So look for a provider that offers a low/no-code insuretech solution that speeds up the process significantly. That way you're free to create the protection products that will have the most appeal to your users without tapping into your internal IT resources to develop custom code.
‍
Pre-built infrastructure, flexible templates, drag-and-drop applications and similar tools mean that you don't need to task your own engineers with a lot of linear coding. The development of your own embedded insurance program will be streamlined, from start to finish. Furthermore, a decentralized approach to the build process also allows tech platforms to scale growth in the future–again, without monopolizing your own engineering teams.
‍
So the key to being able to offer innovative protection products on your own tech platform is to work with another innovator–such as Tint. Let's take a look at how Tint works alongside your team to develop a custom program, designed with your users in mind.
It all begins with gathering information.
‍
Our team of insurance experts will set up a few meetings so they can get to know your platform and what you envision in the way of embedded protection for your users. This is when we'll explore options related to how much risk you want to take on yourself or how much you want to transfer. We'll talk about coverages, exclusions, risk-based pricing, claims management and other important details.
‍
Then we make sure everything is as it should be.
‍
You know your end-users and what kinds of protection will be relevant and helpful to them. We know how to make sure your final program is compliant. So, while we're working together to design your program we keep compliance concerns and other legal matters top of our mind to give you peace of mind!
‍
Somewhere along the way we have to talk about…money.
‍
For many tech platforms, one of the biggest challenges to adding an embedded insurance program is how to access enough capital. It's tempting to transfer most or all of the risk, reducing the amount of working capital you need. But then you also transfer much of the opportunity to make your protection program a profit center. There are other options to consider. We'll make sure you understand every option and as you scale, as your partner, we'll be ready to help you make adjustments.
‍
It's time to build.
‍
Here's where the low-code/no-code solution really makes the difference in how fast we can get your program up and running. The infrastructure is already built and proven to be efficient. We help you tweak a few things until the program meets your expectations. Your IT team will certainly be involved - but we won't divert their attention for too long. After launch, you'll be ready to manage your protection program without exhausting your engineering resources.
‍
But what about claims?
‍
We don't help tech platforms get so far and then leave them out to dry. The way you handle claims will impact your reputation. We want it to be sterling, so our insuretech platform includes the tools you need to manage policies and claims with efficiency.
‍
We'll use data to ensure profitability.
You started your embedded insurance program to enhance your end-user experience and build trust in your platform. And, of course, it would be nice to achieve those goals without your program becoming a cost center – which can happen if your program isn't designed and executed well. We'll help you with the tricky task of pricing risk. With all the rich data you have at your disposal, we can steer your underwriting toward profitability.
‍
Tint: A Different Shade of InsureTech
If you've been mulling over the idea of adding embedded protection as a way to enhance your core offering and provide another revenue stream, right now would be a good time to take action. We suggest you start by talking to an insuretech provider who can offer you expert guidance, has a proven track record and the efficiency of a low/no-code solution.
We've worked with some of the biggest names in vacation rental marketplaces, ridesharing and shipping. Our shade of insurance was a perfect match for them. Why not take a few minutes to find out if we can help you take advantage of all insuretech has to offer. Let's talk!
‍
‍
This website is made available to you for informational purposes only. It does not provide specific legal advice and is not a substitute for competent legal advice from a licensed attorney. The material on this website may not be used by any person or entity without the express written consent of Tint.
‍
Create
your own

insurance and guarantee products today