Make customer protection work for you.
Discover how Assurance Backed by Insurance (ABBI) reduces risk and increases trust with your customers.
All companies have intrinsic risks that can erode trust in your brand.
Embedded protection is the lever that top brands are using to turn intrinsic risk into reward.
Increase Trust | Maximize Conversion | Create a Profit Center
Reduce your risk with Assurance Backed By Insurance (ABBI).
We unlock the innovative risk transfer tools that Fortune 500 companies have capitalized on for decades, making them available for startups like you.
Our Assurance Backed by Insurance (ABBI) is designed to launch a new program with little risk, unparalleled flexibility, and with all the data and insights you want and need.
You're in control of your risk - and your reward.
Self insurance is designed to give companies more control over their program, reduce the cost of protection,
and create an opportunity to generate underwriting profit.
Whether you are looking to create a profit center or protect your customers with little risk to your business, we've got you covered.
Program Design
We'll design a compliant program with your needs in mind.
AI-Powered
Powers overall program with decision-making data and insights.
API Integration
Seamlessly integrate with Tint via API, we make embedded easy.
Pricing Engine
Intelligent pricing custom-fitted to your embedded protection program.
Risk Control
Take on the risk level that aligns with your business goals.
Case Management
Track, manage, and pay cases with ease in our platform.
Decision Engine
Evaluate risk in real-time for each
transaction.
Check Out These Stories of Embedded Protection in Action.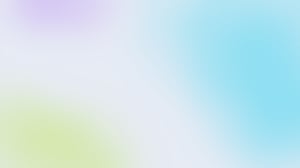 Want to see what your embedded protection customer experience looks like?