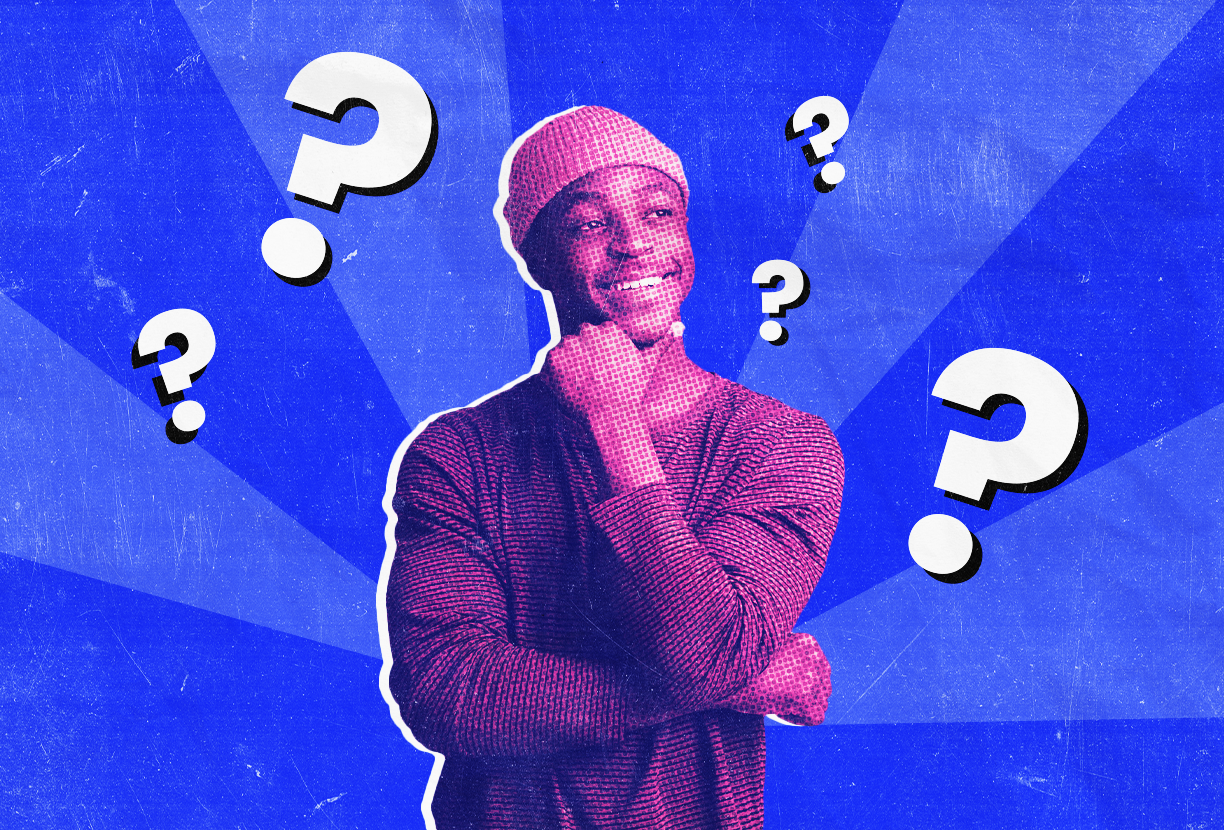 Launching An Embedded Insurance Program? 5 Questions You'll Need to Know.
With the right program, you can increase confidence in your offering, improve conversion rates and even create a profit center for your business.
So, you've decided to launch an embedded insurance program. Great idea! With the right program, you can increase confidence in your offering, improve conversion rates and even create a profit center for your business.
‍
But before you can start enjoying these benefits, you'll need to think about what your users might want - what makes sense for one tech platform may not be right for another. You know your users best - think about the risks they might face if they booked your service. Is there anything you could do make them feel more protected? There's no point in offering a protection or insurance program that no one wants to buy.
‍
There's a lot to think about. In this article, we'll talk about some of the common embedded insurance programs benefitting tech platforms today and the questions you should know before you start looking for a partner to launch your program with.
‍
Embedded Insurance Programs You Should Consider
There are lots of ways to build an embedded insurance or protection program. Here are three popular options to consider.
Embedded Protection and Insurance
‍
If you opt for an embedded protection or insurance program, it means that you're "baking in" the cost of the protection or insurance program into your offer - and every user that completes a transaction is automatically covered.
‍
Your end users won't have the option to choose whether or not they want the protection – it will simply come with their purchase. This type of protection is often called a guarantee.
‍
Fully embedded offerings like this have fewer compliance requirements and provide value to all customers. If you select this type of coverage for your users be sure it is something that would appeal to everyone.
‍
Opt-in Programs
By contrast, an 'opt-in' program is something your customer chooses to pay for, and is generally an 'add-on' option that's available to be purchased during the checkout process on your platform. Customers don't have to purchase the protection, so it is important to make your offer appealing.
‍
This type of protection has higher compliance barriers but it provides more flexibility for your end users. Plus, it is a great way to distinguish yourself from competitors that aren't currently offering a solution - while still giving your users the option to avoid an upcharge.
‍
Premium Tier Programs
You also have the option of offering premium plans, which means you would create a new tier of service that bundles several benefits, one of which is some kind of protection or insurance.
‍
The price for the insurance is bundled into the package price and users have a choice of which tier they choose. It's important to note that if a customer selects this option, they can't be charged specifically for the insurance, but instead for the package as a whole.
‍
5 Key Questions to Ask Yourself
‍
Your program should relate closely to your product and solve a problem for your platform users. As you explore the options available to you think carefully about what your users want and what aligns with your business goals and company vision.
‍
Here are five key questions you and your team should be able to answer when you start talking with potential partners.
‍
Question: Who are you looking to protect?
This might seem like an obvious question but it's a great starting point. A protection program needs to protect someone, so think about who exactly you have in mind. What are their wants, needs and motivations? If you're not sure, focus groups or interviews with your users can be a great way to understand what's on your customers' minds.
‍
Question: Who 'owns' the items that are going to be protected?
Tech platforms are complex and varied, and the actual owner of an item that needs to be protected might not be as clear as you think.
‍
Question: Who might be 'causing' the damage?
In other words, if any damage is to occur, who is likely to be the culprit? This could be the end-user on your platform, or a third party.
‍
Question: Who will ultimately pay for the protection program?
Once you've selected the type of program you want to offer and you decided who you are going to protect - it is also crucial to think about who is going to be paying for the protection. This can have implications to your checkout process, the UI of your design, and the likelihood of your program increasing conversions.
Question: How comfortable are you with retaining part of the risk?
Launching an embedded insurance program requires you to make some strategic decisons as a company. One of the biggest decisions you'll be faced with is do we want to transfer the risk of our program to an insurer - or - do we want to retain all (or part) of the risk ourselves?
‍
Not sure what it means to retain the risk? You aren't alone. In simple terms, when a claim comes in you'll be responsible for paying that claim if you retain the risk. If you transfer the risk, that claim will be paid out by the insurer. Lots of people have the initial instinct to transfer risk. However, retaining a portion of the risk yourself is actually the foundation for creating an additional revenue stream for your business.
‍
Align Internally
‍
Understanding your options and the foundational questions is only step one. If you're looking to launch an embedded insurance program it is going to require alignment within your organization. It's likely that your risk team or operations team, marketing team, engineering team, product team and potentially even your CEO or board will want to be involved in this decision. Gathering the right group of people and aligning internally will ensure the process of finding a partner to launch with goes smoothly.
‍
The program you build needs to suit your users, the teams that will be responsible for managing the program long-term, and your business objectives. If insurance isn't your core business it can feel daunting to get the ball rolling - finding a partner to help guide conversations can help. For example, structured conversations with your product team may help solidify what risks your users are most sensitive to and therefore can form the foundation of your program. Your technical teams can help determine the timeline of launching your offer based on current roadmap.
‍
Launch Your Next Embedded Insurance Program with Tint
‍
An insurance industry insider can help too, like Tint. We know the importance of starting with your customer's needs and designing an embedded insurance program to protect against the risks that actually matter to them. If you are working in an area without any existing products, as many innovative tech platforms are, this usually requires legal input too.
‍
With Tint, building your own insurance program becomes a lot easier. We can help you design a program that works for your platform and your product – nobody else's. Our insurance infrastructure allows you to own and manage the program yourself - without ongoing engineering resources needed. All you have to do is determine how much risk your business is willing to take on – and watch your business enjoy the profits!
‍
If you're not sure about the answer to any of the questions above, contact us and we can help. At Tint, we believe in owning your insurance and protection products, and we can help guide you through the process of designing them too. We're already working with some of the most innovative tech platforms, so why not reach out to our team today?
‍
‍This website is made available to you for informational purposes only. It does not provide specific legal advice and is not a substitute for competent legal advice from a licensed attorney. The material on this website may not be used by any person or entity without the express written consent of Tint.
Create
your own

insurance and guarantee products today