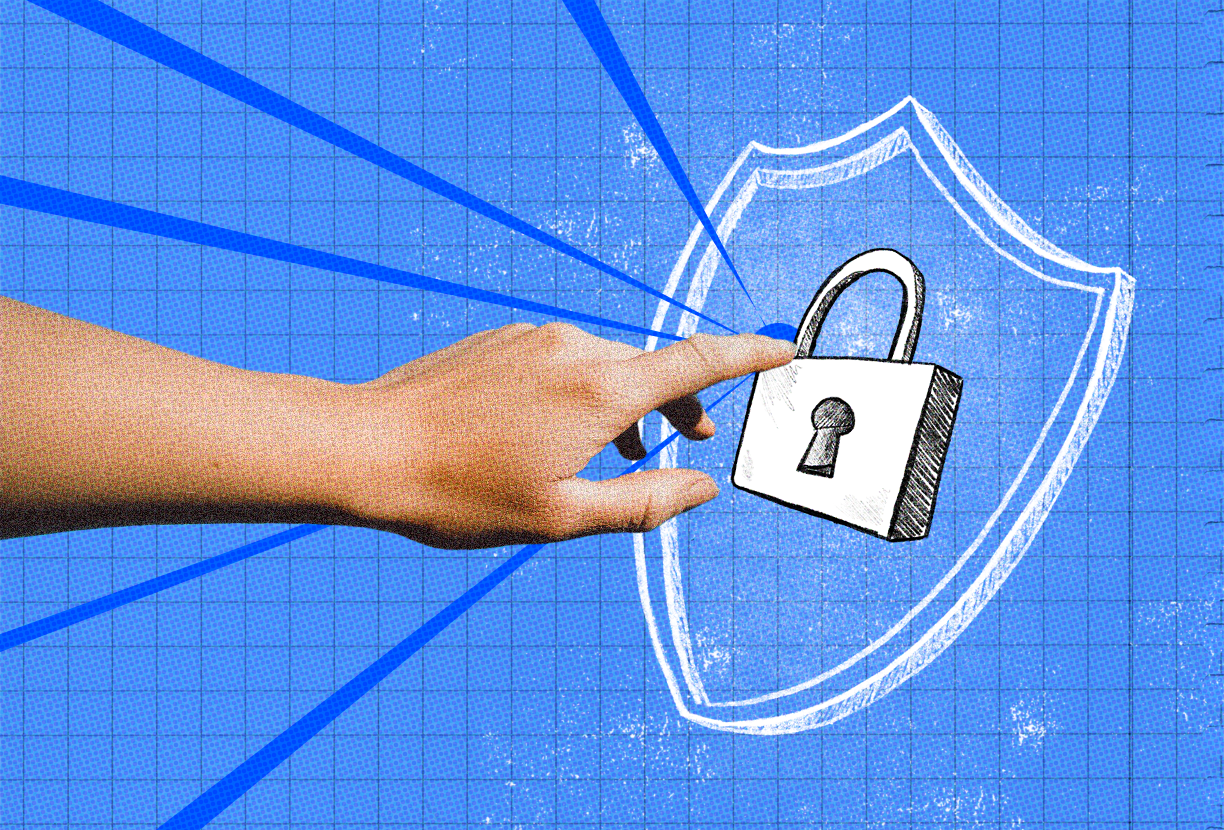 Choosing the Right Protection Products For Your End-users
If you are looking to build in protection for your end-users, you have to understand the products that are available
Understanding the role that insurance and protection products play for tech companies looking to enhance user experience and increase confidence is becoming more and more critical.
Early adopters are seeing the tangible results of owning their insurance and protection programs including increased conversion. But not all protection is created equally and what's right for one company may not be right for another. It's important to build a program that meets the needs of your users, so careful consideration is needed before deciding what will suit your platform.
‍
For tech platforms, understanding the options is key to offering the best program for your user base. In this article, we'll talk about what protection products are available, what their benefits are, and which type of company is a good fit to offer each program.
‍
First, what is protection?
‍
Protection is a financial product that reduces the purchaser's risk. Companies are increasingly offering protection products such as guarantees or warranties alongside their products: for example, when you purchase a television, frequently you are offered a protection plan. These insurance or insurance-like products can not only boost user confidence but also drive significant profitability for the platforms themselves.
‍
What types of protection products are available?
‍
If you are thinking about offering protection products to your users, it's worth learning the differences between the various products available.
‍
Guarantees
To start, let's look at guarantees. A guarantee is a promise that the product you provide will perform as intended: if not, it can be returned for a refund. Guarantees can only be offered by the product or service provider and can be sold at a mark-up. This is often accomplished by adding a "premium tier" that includes several upgraded benefits - including a guarantee. Customers have the option to select which tier of service they want and if a guarantee is important to them, they can choose the premium plan, knowing their purchase comes with added protection.
‍
How are guarantees regulated?
Guarantees are non-insurance products in all US states, and therefore they aren't regulated by the DOI. Guarantees (and warranties, which we'll cover next) are the simplest and least regulated products to implement, but not all companies can offer guarantees. Because a guarantee merely changes the Terms and Conditions (T&Cs) or Terms of Service (TOS) of a sale, the parties entering into the guarantee must also be in a contract for the service or goods being sold.
‍
What pain points can guarantees address?
By offering a guarantee, you can demonstrate your confidence in the quality of your products and/or services. In turn, this can improve conversion rates. A guarantee offers comfort to your users and potential users by giving them peace of mind. Essentially, you are shifting the risk of their purchase back onto yourself.
After all, your users don't want to regret choosing to use your product or purchase your services. By offering a guarantee, you're addressing this pain point at the time of the transaction (or even before they get to the point of purchase). This increases trust, making it more likely they will complete the transaction.
While a guarantee is a great way to protect your users, it can also be used as a compelling marketing tool, that will not only reassure potential users but set you apart from the competition early in your user's relationship with your brand.
‍
What types of companies are a good fit to offer guarantees?
Purchasing goods and services online can feel 'risky' for users: not being able to physically see or touch the products, isn't the same experience as actually being in a store. That's why guarantees are well suited to online platforms: they help to build trust that's often lost in a virtual transaction. Adding a protectin product demonstrates that you're a reputable company and you care about your users.
‍
Let's look at an example. Deel is a global payroll solution that uses a tech-enabled self-serve process, allowing businesses to quickly – and compliantly – hire independent contractors or full-time employees all over the world. Deel offers several tiered products with different benefits in each. "Deel Premium" is an upgraded tier of service, that includes a guarantee. The guarantee that Deel offers is that by using its services and contracts will not result in you getting sued by a foreign government for employee/IC misclassification.
‍
Warranties
‍
When a user makes a purchase, they want reassurance that they're making a good decision and they're purchasing a quality item. Not only that, they want to know that if the product they buy contains defects in its quality, materials, or assembly, they can reach out to the company that sold it to them for support. This is where warranties come in, which are generally included in the price of the product.
But just because a product comes with a warranty, doesn't mean it will be fixed or replaced with no questions asked. Warranties typically fall into one of two categories - a full warranty or a limited warranty. A full warranty means the product must be repaired or replaced during the warranty period. A limited warranty is limited to specified parts, certain types of defects, or other conditions. Most warranties do not cover normal 'wear and tear'.
‍
How are warranties regulated?
Warranties are lightly regulated in a handful of states; however, manufacturer's warranties are treated functionally equivalent to guarantees, which strengthens the argument that the guarantee is the safest way to structure an insurance offering.
‍
What pain points can warranties address?
Warranties can help companies set expectations with users. It helps users understand what to expect if they ever need to fix or return a product. Warranties can also create a competitive advantage for your business: if users have the choice of buying two products of the same price, and one company offers a warranty but the other doesn't, the user is more likely to choose the one that does – and come back again too.
‍
What types of companies are a good fit to offer warranties?
The most common types of warranties are one-year manufacturer's warranties that a product will be 'free from defects in workmanship and materials'. These warranties are generally offered by vehicle manufacturers or electric goods retailers.
‍
Service Contracts
‍
Service contracts are often called extended warranties or third-party warranties, and they provide services or replacement products to the user. This might assure the user that the company will fix or maintain a product, for a specific amount of time. Although service contracts are like warranties, they generally cost extra and are provided by third parties rather than the manufacturer.
‍
How are service contracts regulated?
Service contracts are regulated in around half of US states. In particular, New York deems service contracts to be the sale of insurance.
‍
What pain points can service contracts address?
If your pain point is not being able to maintain user relationships, a service contract could help increase lifetime value (LTV). For your user, service agreements can bring a sense of security and less worry. If you've already spent the money to acquire a user, creating a service contract can help ensure a healthier LTV.
Another benefit service agreements provide is flexibility: if an aspect of the agreement is not working out for the user, it can be adapted, so if retention is an issue for you, a service agreement can address that concern.
‍
What types of companies are a good fit to offer service contracts?
Service contracts are a good fit for vehicles, household appliances and electronics. As an example, a website might offer you a subscription to a 'Service Plan' in which, for a monthly fee, you get to make up to three repair calls for appliances or plumbing in your home per month.
Waivers
‍
The word 'waiver' means to forgo a right: in other words, waiving something means not enforcing it. Waivers, for example, a damage waiver, pass a real or potential liability of one party to an agreement to another party to the agreement.
‍
How are waivers regulated?
Waivers are non-insurance, contractual rights, and because of this are not regulated by the DOI. There are a lot of examples of waivers that are regulated (not by the DOI) for public policy reasons – for example, personal injury waivers and class action lawsuit waivers (see below).
‍
What pain points can waivers address?
If you're looking for a way to give your users extra peace of mind, this could be the solution. If users feel reassured, they're more likely to come back and use your platform again.
‍
What types of companies are a good fit to offer waivers?
A collision damage waiver covering a rented vehicle means that the rental company (or owner of the vehicle) waives its right to pursue the renter for damages to the vehicle.
In a settlement agreement between two parties, one party might, by means of a waiver, relinquish its right to pursue any further legal action once the settlement is finalized.
Let's look at Apple's terms of service as an example. Simply by using Apple's products and services, you waive your right to sue Apple in a class-action lawsuit. However, this has been challenged, and it's worth noting it's a 'gray area' these days.
Another example is when purchasing a ski pass. When you do this, you enter into a personal injury waiver that you will not hold the ski resort liable if you get injured while skiing. This has been challenged but upheld.
‍
How to decide what type of protection product is right for your platform
‍
Now that we've broken down some of the protection options available, you can start to envision what might be most beneficial to your users.
Many innovative platforms are offering protection products alongside their products today because it provides a better service to their users. The next piece of the puzzle is how to build a program that is not only beneficial to your users but to your bottom line.
‍
When you own the program yourself, it means you own the protection, the relationship and the profits. Embedded insurance and protection products are often a cost center for businesses but companies like Tint are changing that. Tint builds the infrastructure that allows you to own and manage your own program. You determine how much risk your business is willing to take on - and reap the benefits that go along with it.
‍
If you are interested in learning more about how owning your insurance and protection products can create a better experience for your users and a profit center for your business, it's time to reach out!
‍
If you have questions or are ready to offer additional protection to your users - let's talk!
‍
This website is made available to you for informational purposes only. It does not provide specific legal advice and is not a substitute for competent legal advice from a licensed attorney. The material on this website may not be used by any person or entity without the express written consent of Tint.
Create
your own

insurance and guarantee products today