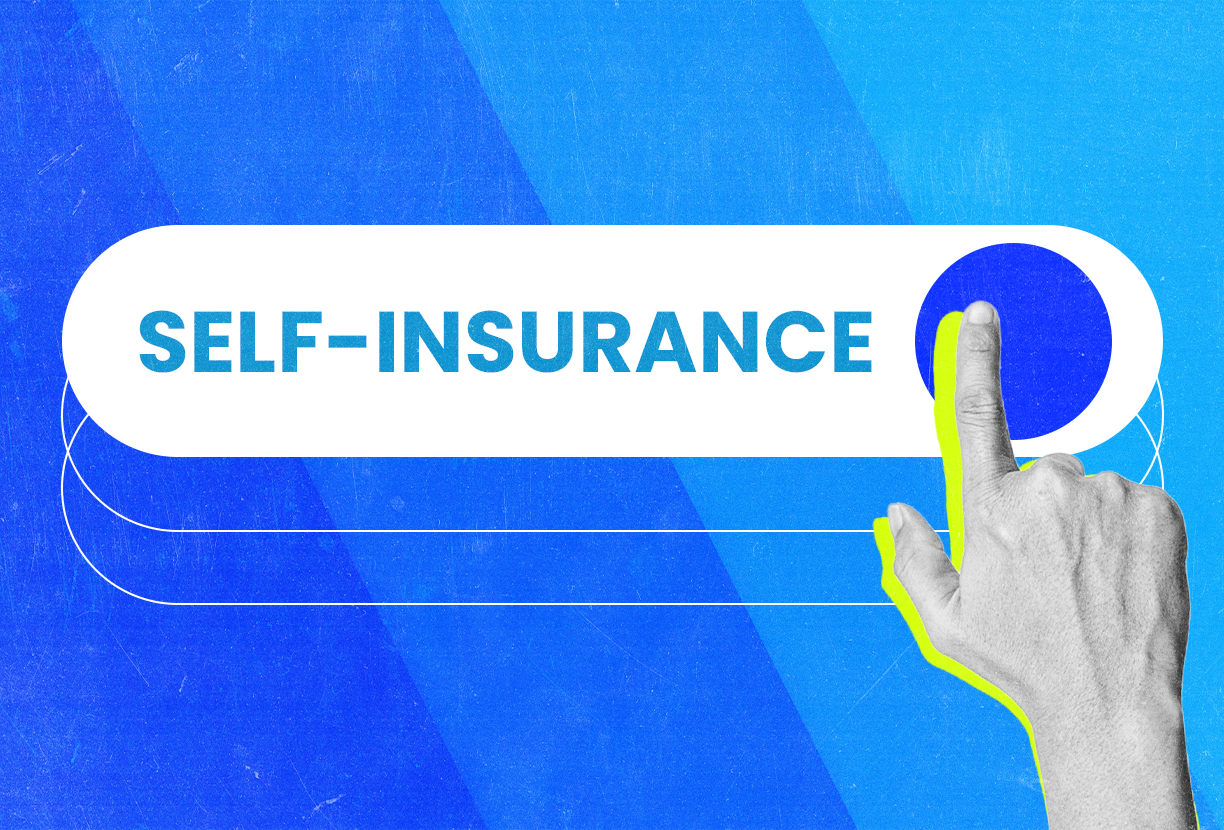 Self-Insurance: Why Tech Platforms Are Making the Switch
Tech platforms are switching to self-insurance to reap the benefits of custom protection programs.
Tech platforms today face mounting challenges. Chief among them is how to make sure customers have a great experience and feel confident when trying to purchase services - even when it isn't realistic to speak with a rep from the company. The most innovative tech platforms realized years ago that offering a custom insurance product at the point of checkout increased customer confidence and had positive impacts on the bottom line. This is especially true for marketplaces that offer vacation rental services, asset-sharing apps, and online shippers.
‍
The cost to customers is low, it increases confidence, and can create a profit center for your business - if done correctly. The challenge? Insurers can charge hefty fees to platforms offering these services, don't really understand your business, and working with them means you're giving up control of your own protection program. That's why it is worth considering switching from an existing insurance program to self-insurance.
‍
In this article, we'll break down what self-insurance is, what the costs and benefits of self-insurance are for tech platforms, and how to begin the process of switching from a more traditional program with an insurer.
‍
So, What is "Self-Insurance"?
‍
To put it simply, instead of using a broker to secure a policy leveraging a traditional insurer, self-insurance means you choose to take on the risk (or some of the risk) yourself. This will require you to set aside your own money to pay for a possible loss, instead of leveraging one of the larger firms in the industry that will cover the cost of a claim.
‍
Many Fortune 500 companies do this already today - and have for decades. However, for startups and tech platforms just getting started, they may not have the capital or appetite for risk that some of the largest companies in the country do. That's why companies like Tint are making it easier for high-growth tech platforms to take advantage of what the Fortune 500 companies figured out years ago. If you cut out an insurer and take on part of the risk yourself, you save big dollars on broker fees and premiums.
‍
Knowing what self-insurance is and why some of the larger companies are already leveraging this is only half the battle. There are some costs and benefits you should consider before making a decision. Let's take a closer look.
‍
The Costs & Benefits of Self-Insurance
‍
If your tech platform is considering a switch to self-insurance there are a few things you should consider before taking the leap.
‍
Cost: Taking on the risk yourself means that when claims come in, you'll be responsible for paying them out - not an insurer.
Benefit: When you work with a partner, like Tint, they can help you evaluate how much of the risk to take on yourself and how much to transfer. Even though you'll have to pay out claims directly - you'll also be retaining the profits from your program.
Once you switch, it's your program, your data, and you're in charge. That's why leading platforms and some of the largest companies have chosen to self insure. Moving on to the cost involved, we're going to look at what it would cost if you choose to leverage a partner while making your switch to self-insurance.
‍
Cost: Paying for the self-insurance program. Even though you are cutting out a significant cost by moving away from an insurer, that doesn't mean there isn't any cost. If you work with a partner, you'll likely have an initial upfront cost in the form of a subscription fee. Plus, you'll need to leverage engineering resources from your team to ensure data is set up to flow correctly via API with your new partner.
Benefit: Let's take a look at the benefits assuming $6m insurance revenue per year. If your platform makes a $3m profit on their now 'internalized' insurance, as well as $300-500K for risk-based pricing, that means a total benefit of $3.3m-$3.5m.
‍
So, even if the cost of implementing a program was $300K, plus $20K in engineering costs, the net benefit is still $2.9m-$3.1m. This additional revenue could make a real difference to your business and open up opportunities to grow faster.
‍
Cost: Leveraging an in-house engineer for roughly one month to work on the implementation of your new self-insurance program.
Benefit: When you switch from an existing program with an insurance provider to self-insurance, there is an initial implementation that will require engineering resources to set up your program. But once you've switched, you will be able to manage your insurance program in a no-code app, if you choose a provider like Tint.
‍
Tint makes sure that after this initial set-up cost, your business can benefit from all the profits, instead of your insurance provider. After all, why hand over your insurance when it could make money for your platform?
‍
Cost: Time to implement the program. Depending on the complexity of your program it may take a few months to get everything set up, before you can start offering your program to end-users.
Benefit: Switching to a self-insurance program doesn't happen overnight, but it doesn't take years, either. With Tint, our in-house experts become your in-house experts, so you can be up and running as quickly as possible. Compared to building the necessary back-end and front-end infrastructure from scratch, which could take years, working with an outside provider is a breeze.
‍
Our team of insurance experts makes sure your program is compliant and built to scale – with no downtime or disruption for your platform users during the switching process. Then, once you're all set up, our technology allows you to create underwriting rules, new products, plans, and coverages and to define how they are calculated.
‍
Cost: Staying compliant in a highly regulated industry can get expensive, especially if you are trying to go it alone.
Benefit: Working with a partner that has expertise in insurance means that your self-insurance program can be innovative and compliant - without additional overhead costs. If you're concerned that by switching to self-insurance your business will need to pay for expensive legal and compliance advice, think again. If you choose Tint, you won't need to, because our expertise will become yours.
‍
Plus, our experts can review your legal documents and any marketing communications if you need us to, helping you stay compliant while you get on with growing your business.
‍
Where to Get Started
‍
Now that you know what self-insurance is and some of the costs and benefits you can expect, it's time to look at how you can get started with making the switch. We recommend partnering with a software provider that has insurance industry expertise and leverages the latest in AI and machine learning to help you build a program that protects your interests with your own data and external inputs and can help guide you through the complexities of this regulated industry.
‍At Tint, we believe the benefits outweigh any costs of switching to a self-insurance program and can help guide you through the process. We've worked with some of the biggest names in vacation rental marketplaces, ridesharing, and shipping. Ready to try a new shade of insurance? Contact our team today and set up a demo.
‍
‍
This website is made available to you for informational purposes only. It does not provide specific legal advice and is not a substitute for competent legal advice from a licensed attorney. The material on this website may not be used by any person or entity without the express written consent of Tint.
Create
your own

insurance and guarantee products today